Sustainable Services With Little Disruption To Your Business Running
Think of us as the silent solver to any technical difficulty you may encounter in your business. We provide fast acting solutions and services, which work around your processes. Allowing you to focus on the essential operations of your company.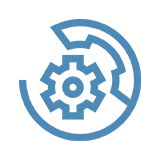 Technical Support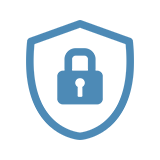 Security Implementation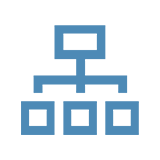 Infrastructure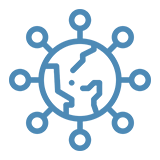 Network setup and management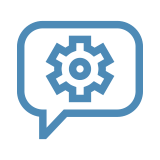 IT Consulting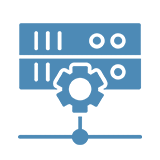 Storage and Backup Services
Why Choose Us
At Lemard, no feat is too difficult for us; all of our team loves to confront and fix technical difficulties. We're professionals at creating personalized techniques and implementing strategies which remove any technical hiccups in the running of your business.
Our services span from technical support, security implementation, infrastructure, network set up and management, IT consulting and storage and back up. After an initial consultation, we extract the best from our services to customize and streamline a system, which benefits your organization.
We use cutting edge technology and stay on top of the latest trends to allow us to reach your goals at an accelerated pace. Plus, we also ensure our team undergo regular trainings to bring about transformative change.
Moreover, we communicate at the center of our operations and provide you with regular updates. No matter what stage of the process, we keep you as our priority and work relentlessly to inform you about any disruptions or additions to our systems.
We document, record, and review all the work we do to help innovate your IT infrastructure and ensure a low risk delivery. For this reason, our competent team is familiar with many problems within the IT industry, as when they do arrive, they can smoothly solve and safely meet any deadline.

Let our customer support remove your burden
Communication is the key to create and deliver effective strategies. Our customer service team is committed to grasping your difficulties and relaying them to our IT team. Let us know your problem or inquiry via chat or email, and we will supply you within 24 hours with a satisfying answer to your question.

Specialists on standby to serve you
We love to listen and work according to goals. Wherever you're based, we flexibly alter our schedules to work around you and keep your needs as our priority. If we're not available for a meeting, we're responsive via email and messenger services. At any part of the process we will make sure your IT problems are addressed, so you don't have any stress.

Cutting edge technology saving you money
All of us, keep it as our core intention to innovate your workplace and maximize your efficiency. We do this by using the best technology in our industry, causing little maintenance and allowing your organization to benefit from the fast paced effects of the newest systems.

We build solutions based on your business
We take pride in creating a high quality customized approach for your company. First, we listen to your goals over a call and identify the deliverables needed. Following this, we custom build a strategy that is designed to effectively meet your goals. Time and again, we review your aims and change our techniques accordingly to consistently meet your needs.
Let Your Company Intertwine
With Our Innovative Minds
With us, profit is not our purpose. Our team feels like they've achieved when they've successfully built strategies that have contributed to your business needs. We love to listen to you and absorb your passion for what you do, infusing it into our solutions.
Recruit An It Service Provider And Remove Your Regrets
We get it; in the world of work, taking on a new addition to the business can be a time consuming and tedious task. However, when it comes to finding the right IT service provider, we can guarantee you'll get back your valued time.
At Lemard, our focus is to operate with the primary intention to serve our client's needs. Therefore, if you choose an IT provider like us, you will save time searching endlessly to find solutions to your problems. IT service providers also implement their own top tier technology, which increases your goals' efficiency and saves you money investing in your own.
There's more to an IT service provider than just the technology; they also focus on maintaining your infrastructure and around-the-clock security. This saves you on staffing costs from financing additional services or paying people to do overtime.
The right service provider is comfortable with change; not only do they upgrade their software, but they can also adapt to difficult times. Many specialists who work as service providers have accrued in-depth knowledge and encountered many problems to implement their go-to solutions quickly.
However, if anything happens within your business or out of the ordinary, they're ready and prepared to deploy custom-built strategies to maintain your efficiency. These revolutionary strategies are flexible to your needs, saving you time from learning IT management and ensuring your goals remain in the right direction.
Most providers incorporate a proactive approach and are external to your business; they don't get involved in any workplace dramas or politics. They also silently contribute to your work efficiency and allow you to focus on your business growth.
Whether you're a start-up, medium, or large-sized enterprise, IT services save you time and money by providing fast and cost-effective solutions. Well, at least that goes for all of us at Lemard; we want our strategies to succeed so that you can achieve.