How Can SEO Help Your Business Grow?
Adding SEO to your business allows you an advance on your competitors with a customer-centric approach. SEO involves optimizing a website to search engines around keywords and phrases that describe the products and services the brand sells.
As a result, you gain greater credibility, visibility, leads, and sales from your target market that you so desperately need. Plus, there is a high chance of results, as all SEO strategies are tried and tested regularly.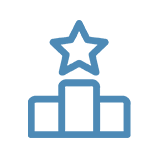 Increase your website rankings in search engines.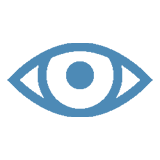 Increase your company's online visibility.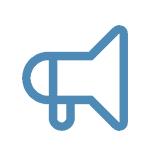 Increase your Social Media visibility and performance.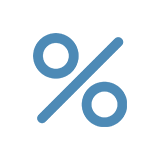 Increase the Conversion rates of your website.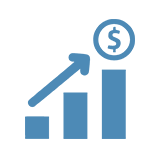 Increase your Sales and Customers.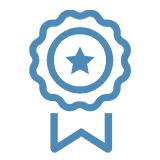 Increase your Branding and Image.
We Help You Gain And Maintain
a Valuable Customer Base
No matter the size or goal, we create campaigns tailored to your brand. After a call, we weave in your goals and needs into our strategies, which have a track record for attracting new visitors that convert into customers.
These techniques are a proven method for gaining authentic customers who already have a natural interest in your product or service. We also keep your existing customers happy by ensuring your website and social media pages are configured to be user friendly.
What You Can Expect From Us
To be proficient at SEO, you need to have an open-minded approach. This couldn't be more true for all of our marketing team, who regularly adapt to the latest search engine algorithms to test and implement customized strategies.
We're constantly advancing our in-depth knowledge on optimization. This forms a foundation for creating bespoke SEO strategies for your company, which get more effective whenever we gain more information about the latest search engine algorithm.
We are transparent in our operations and use the leading technology to increase your brands exposure online. Our talented marketers are passionate about this industry and live for providing you with results.
Speaking of which, when it comes to results, we're transparent in documenting; we record and review every tiny detail of our SEO strategies. Plus, we're experts at analysis and continuously seek out the areas for growth and improvement in each campaign.
This proactive mindset we have has enabled us to have a track record of bettering our client's long-lasting traffic and conversions on every occasion. Allowing them to focus on their product and service, together increasing their revenue.

We're ever-increasing your traffic
We regularly review our methods and customized strategies for on page optimization, site performance, search engine rankings, and link to make sure there is an increased traffic source. We routinely provide an in-depth analysis of your outcomes and devise new techniques to develop our strategy from the time before.

Place higher in search results
When looking at a search engine, you'll discover there are endless amounts of pages and links to choose from. However, the majority of the time, your attention is only captivated by the first page. Our specialists conduct thorough research and improve your position on search engines through a tailored campaign.

Improved conversion rates and increased ROI
We regularly modify and craft content designed to target your customers and trigger conversions. Our team optimizes your website pages and enhances your user experience to encourage viewers to take a specific action. Whether it's buying your product or subscribing to your service, we raise your revenue by turning a visitor into a pleased customer.

Transparent and measurable data driven results
We communicate and keep you in the loop about the SEO campaigns customized to you throughout our relationship. We show you results down to the sufficient detail and the critical performance areas and areas of where to improve within the campaign through regular reports and team meetings.
Our Process Provides You Record Beating Results
At Lemard, we believe when it comes to SEO, your results don't just hit their best; they get better. To fast track the path to success, we first require regular meetings with you. This allows us to know and feel your brand, actively research your target market and your competitors.
We conduct a deep analysis of ways to attract organic traffic and see how your business would benefit as a result of it. From here we implement the specific strategies for your custom campaign. Such strategy could involve unique keyword research, content strategizing, location demographics, and much more.
We regularly review our methods and measure our results, composing them into a report for you to view. These reports indicate the progress that has been made and the areas for us to review. Upon presenting these, we also conduct an in-house team meeting to develop innovative ways for the future of how we can exceed your previous growth.
Throughout the process, we regularly check-in to see if our operations co-align with your business goals. If you need change, we build new strategies for you, allowing you to benefit from consistent growth.